Post by ☆Admin Snorlax☆ on Nov 5, 2014 6:14:43 GMT
Full Name: Keith Arbor Meadows

Nicknames: None.

Age: 22 years old

Birthday: April 1st

Gender: Male

Showdown ID: PKMNnostalgia

Starter Pokemon: Female Bulbasaur



Appearance: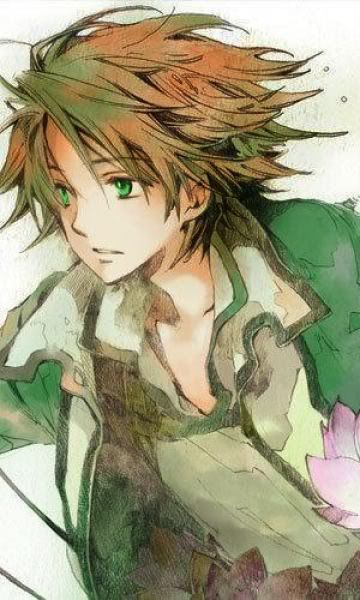 Personality: Keith is a bit of an introvert, he has always been considered a very quiet person. Having spent his youth as the bread winner for his mother and himself, he has matured quite a bit faster than others because of the burden of responsibility. He has always preferred to be outside tending to his families garden, and most of his social skills have been developed from being a flower salesmen (very polite and business like) . With most of his customers over the years buying his flowers for romance, Keith has become a bit of a hopeless romantic himself. Unfortunately, his shy demeanor around women has never been broken through and he hasn't ever found love. Some might even mistake Keith for being depressed, although this is not the case. He is just very laid back and often lost in thoughts and day dreams. His favorite hobby is categorizing different types of plant species, and it was this hobby that attracted the attention of Professor Oak.

Family: Keith has never met or been told of the whereabouts of his father, but the man left his mother a large chunk of money that they lived off of throughout his childhood. His mother is a sickly woman who hasn't been well enough to keep a job since shortly after Keith's birth. Keith has no siblings, but he knows that he has a living Grandmother who lives in Celadon City. Having never left his hometown of Pallet, he has never met her and his mother didn't speak of her often.

History: Keith is a local from Pallet Town, and he spent his youth as an aspiring florist and gardener for the city. He never really had the attitude that would have led him down the road to becoming a competitive pokemon trainer, preferring the company of his plants to those of people or pokemon. Keith never knew his father, and his mother fell ill when he was sixteen years old. Over the next four years, the savings of the Meadows family diminished and the wages of a florist were not enough to pay the bills. All seemed hopeless to Keith, afraid that they were going to lose the house and that he wouldn't be able to afford the treatments that she needed for her illness. As the bank of Saffron came to foreclose upon the house, a man arrived with a check and payed off the home. This man was one of Professor Oak's aides, and he told Keith that the Professor wanted to hire Keith to go on a journey to collect data on the Pokemon throughout the world. Reluctantly, Keith accepted the job opportunity and spent the next few months of his life learning the basics of Pokemon. After finishing up some basic training he was offered one of Professor Oak's pokemon. Naturally, Keith chose the plant type pokemon, Bulbasaur!