Post by Jin Kogjinka on Nov 9, 2014 22:05:00 GMT
[/b]
---
Full Name:
Jin Hideo Kogjinka
Nicknames:
Nope.
Age:
17 years old
Birthday:
7 July 1997
Gender:
♂
Showdown ID:
@kogjinka
Starter Pokemon:
Bulbasaur (♂)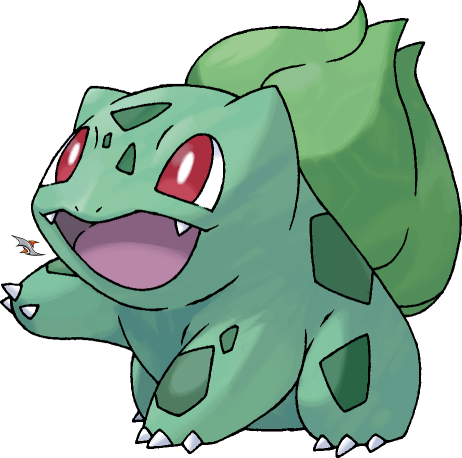 Appearance:
Jin keeps his hair in a 'Dancer's' tie. Meaning, it's pulled back. His hair itself is white and his outfit is white and olive green altogether. Hoodie being olive on the sides with a white center up and his trousers being baggy and loose black. His pack is black as well, with a white Pokéball insignia. He has black wristbands and a black bandage across the bridge of his nose. His skin is dark and fair.
Personality:
Jin is a slight joker. Often unserious and never being completely serious with the situation at hand. His joking demeanor is nothing more than natural, though slain once something he deems deep occurs before him. This could be something like if someone he loves is struck down or his Pokémon is struck in a serious injury. Emotional impacts are enough to ultimately hurt him to where his jokes become nothing and his more serious quips are made. Jin is only human, after all.
Family:
•Father: Darude Kogjinka.
•Mother: Rose Kogjinka.
History:
The addend to the Kogjinka family happened somewhere in '97. A beautiful baby boy who had a deep talent recognized from the minute conceived. This supposed talent being embodied as he grew in age. Starting from toddler hood, Jin was a bouncing, bubbly boy. One who played well with other children and even charmed the adults around him to where he could get anything he wanted. Though used for good and nothing more.
Because of this, it allowed him to get anything he wanted. Using that,in his kid years, the junior Kogjinka wooed his loving parents into purchasing him his very first radio. The very radio that showed his natural skill for rhythmic maneuver. Darude Kogjinka and his wife, Rose, always applauding and watching him go. Though, his rhythm increasing with age, his attitude often shifted. Going from bouncy, innocent boy into a more mischievous and sarcastic teenager. While he was more fresh out of school, he was a kind and smart kid in Pokémon Tech.
In the school was his first love interest. A female by the name of Amber. A smart girl who had been known for her freckled face, fall orange hair and petite frame. The perfect girl for the perfect guy. Their love being strong and inseparable. But...alas, Amber had moved to some far, far region away outside of Kanto and leaving a saddened Jin. Teaching him to enjoy what he had in the moment.
Not long after, he graduated from PT and was allowed to leave home. Permitted to explore his home region!